Is it really possible for a scenario where robots and advanced technology take over the world?
Previously, this was just a fiction, but today it has become a reality.
We live in an era where neural networks, such as ChatGPT, Midjourney, and others, can fundamentally change the arbitrage market and the world as a whole.
The Affiliate Dragons team will tell you about how neural networks help arbitrageurs in their work, share their own results, and give practical advice on using Artificial Intelligence.
Let's start with a well-known but no less important term – what is a neural network?
Neural networks are a type of machine learning that works on the principles of the human brain.
They are used for data processing and analysis and find their application in various fields, including marketing, advertising, and media buying.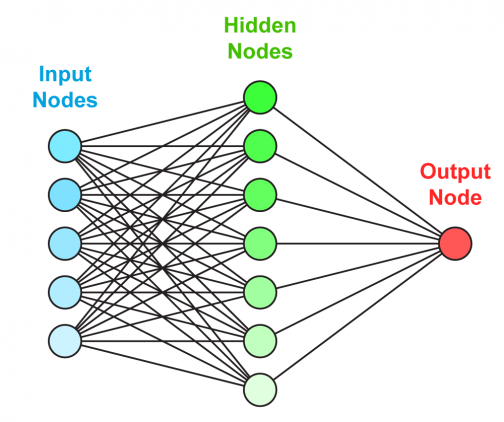 In affiliate marketing, neural networks help improve the effectiveness of advertising campaigns and increase conversion rates. With their help, one can create creatives, write selling texts and catchy headlines, select GEOs, create accounts, edit videos, and much more.
If you are looking for a good contractor to perform a range of tasks, there is no need to go far – neural networks can easily solve this problem.
How can neural networks be useful to an arbitrageur?
Neural networks can analyze the target audience and develop strategies to increase conversion rates;
AI can qualitatively translate text into English and other languages;
AI can create educational videos, creatives, lectures, webinar scripts, all that is needed is to enter a correct request;
AI can create websites and landing pages;
Generate leads. AI can generate unique images that can be used for offers.
Now all of this may sound like science fiction, but it's already our reality. We shouldn't ignore these innovations, but rather learn how to use them in our work.
Neural networks are the technologies of the future that are already helping to improve work quality and increase business efficiency today.
Now we'll introduce you to the top five neural networks that will provide substantial assistance in your activities.
And our top pick is Midjourney.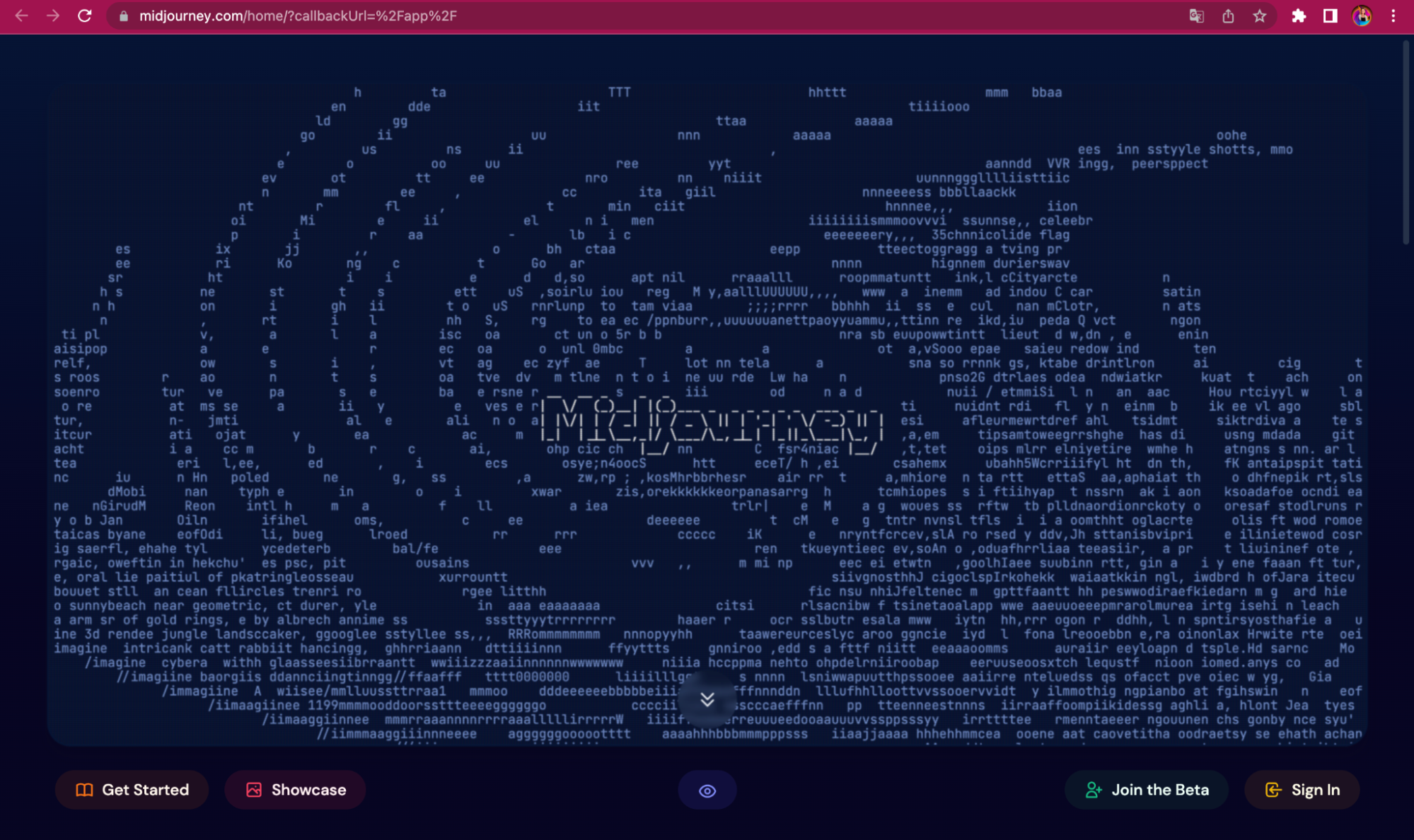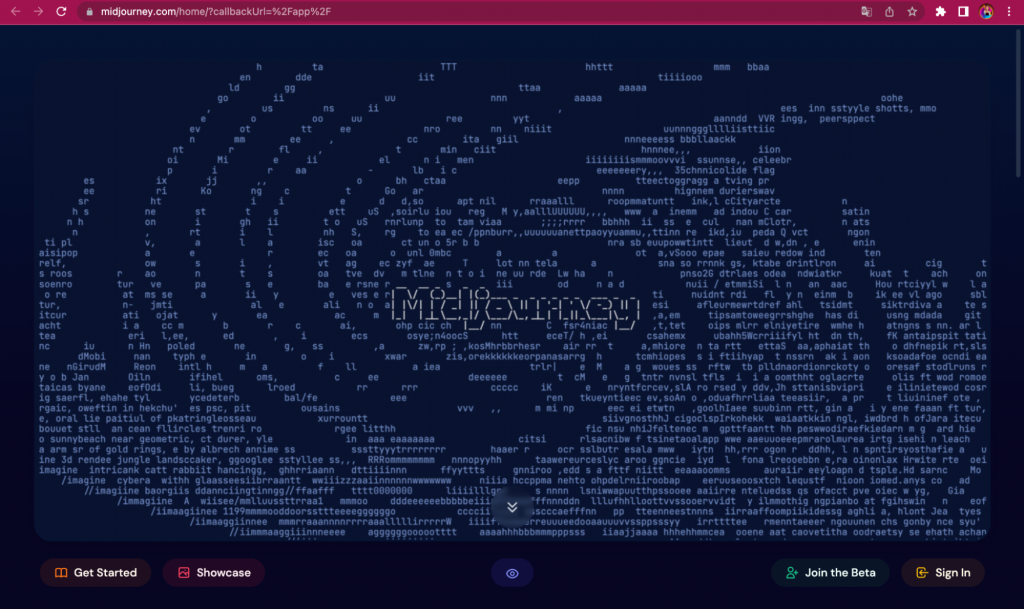 Midjourney is a neural network that allows you to create unique images based on entered text. This service stands out from others for its high efficiency – to get an accurate result, the request must be entered in English.
To start using Midjourney, you need to register on Discord and get an invitation link to the network. Then you can create your own server or join an existing one and enter a special command in the message box to create an image.
After entering the text describing the image, you need to wait a few minutes while the algorithms process the request and create the desired image. At Dragons, this usually takes 5-7 minutes, as there are many people wanting to receive their request, be prepared for a large flow of people and complete chaos in the chat. 
Our team bought an account on this server to test the difference between a free and paid account. The results pleased us – with a paid account, you don't have to wait in line, you immediately get a response to your request.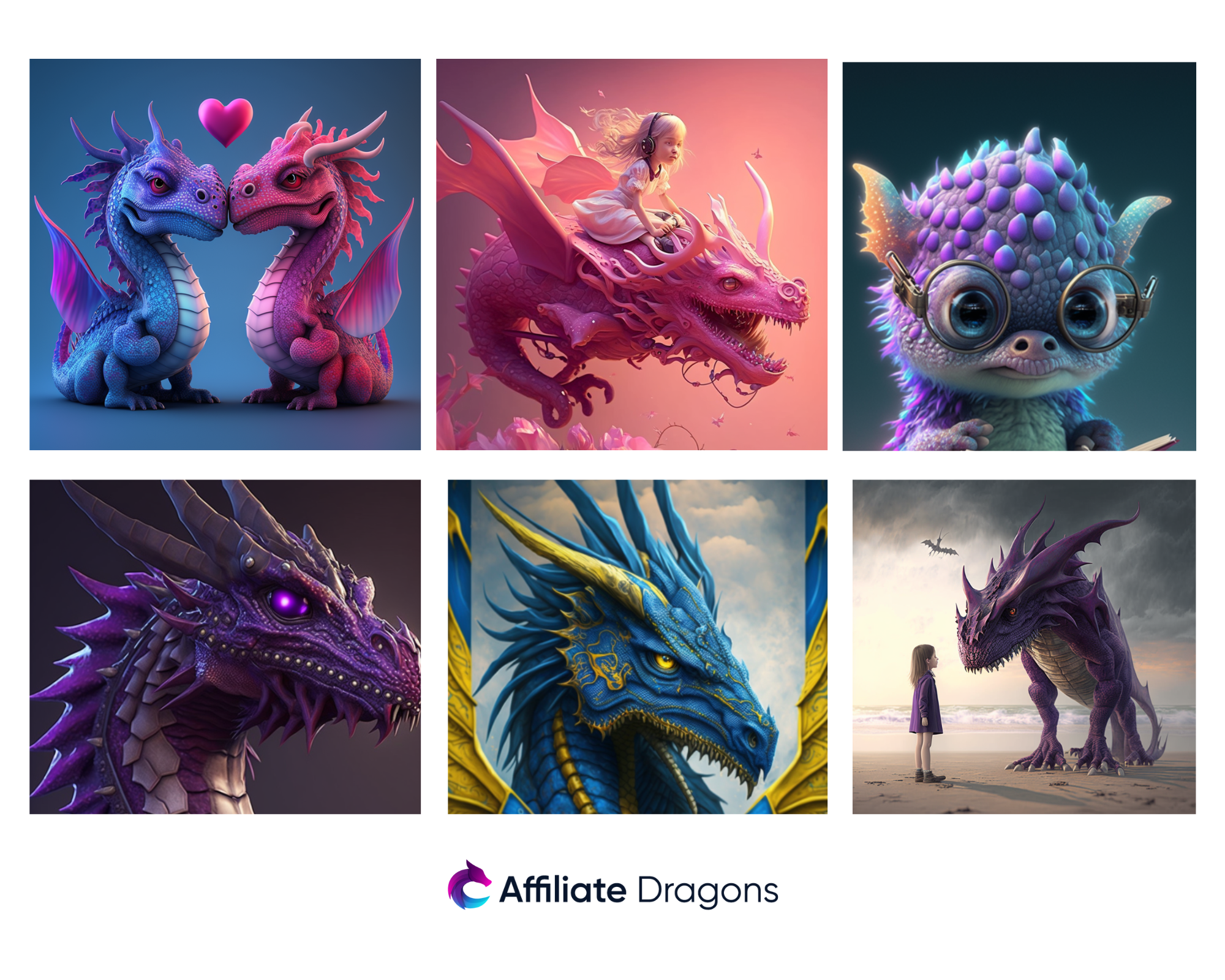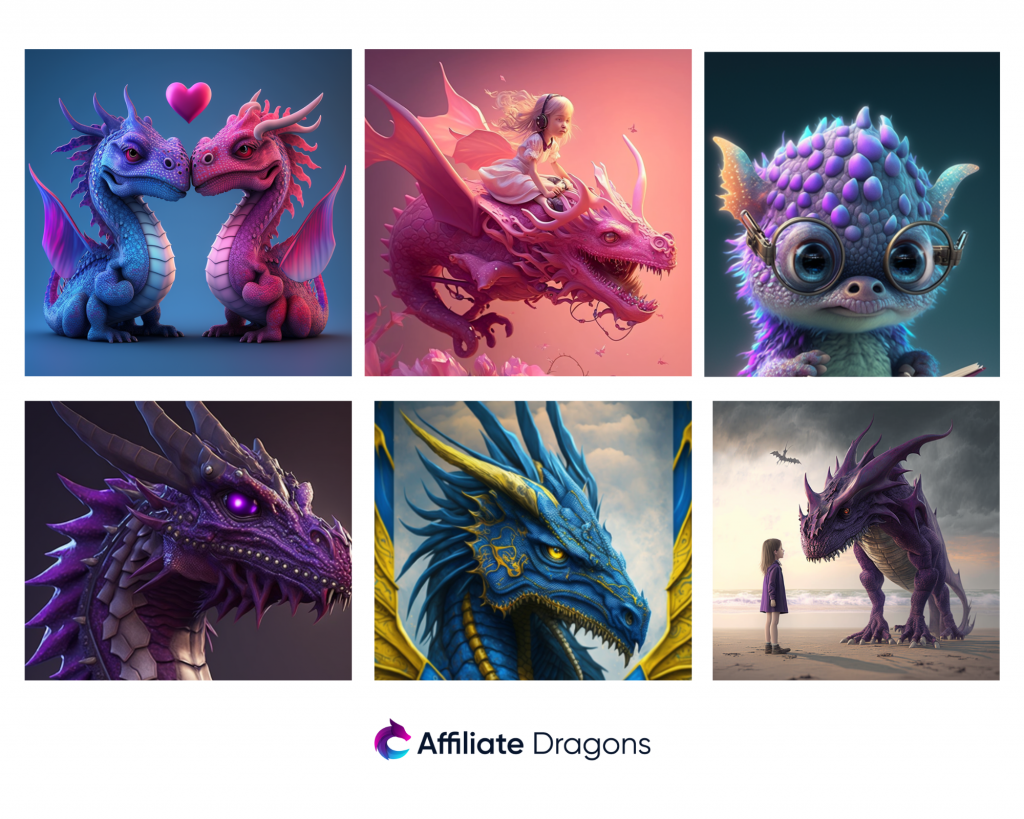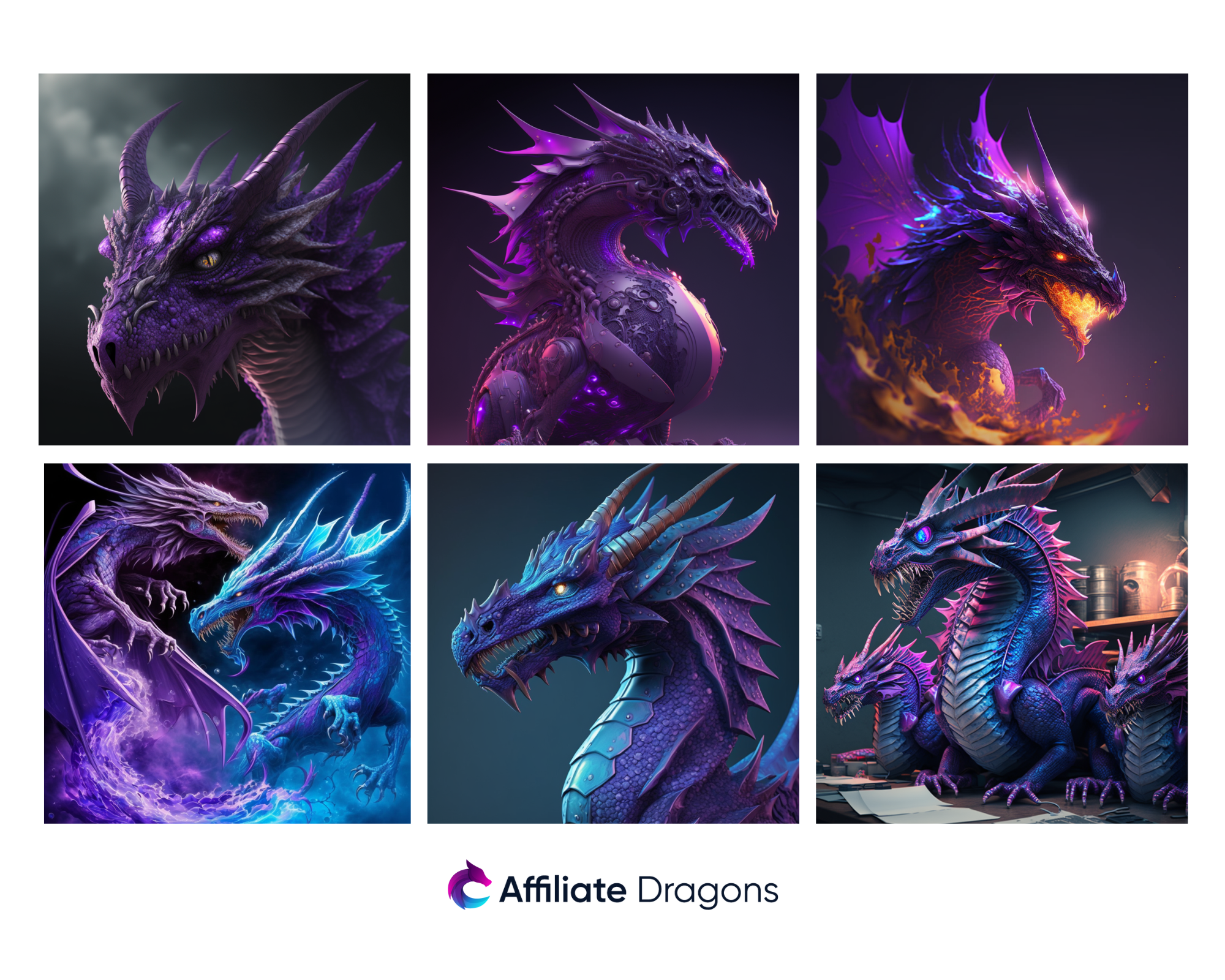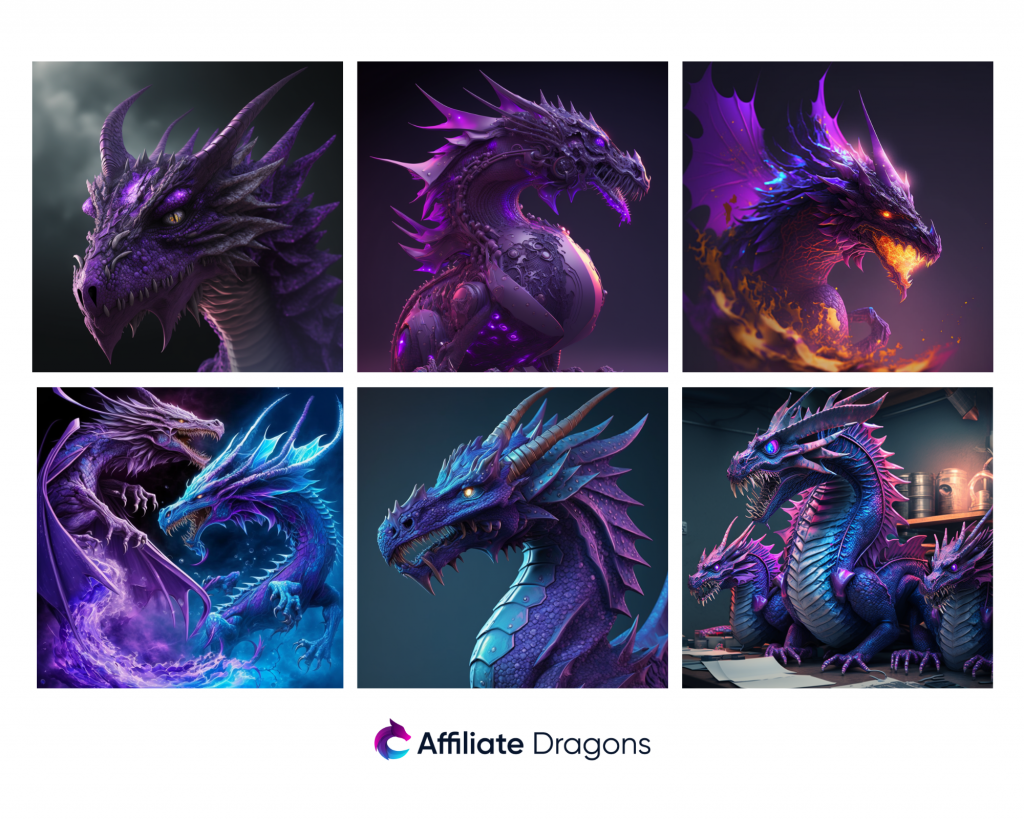 The neural network will give you four different options, after which you will need to choose one or all four, then the final stage is processing the selected option and improving it, and the final stage is giving you the finished result in full quality.
Who is Midjourney suitable for?
Midjourney is the perfect choice for those who are involved in affiliate marketing and need unique creatives to promote their advertising campaign. This tool can be used by both individual specialists and entire teams. Designers should be nervous because this giant will be a big competition for them.
In second place on our list is ChatGPT – OpenAI.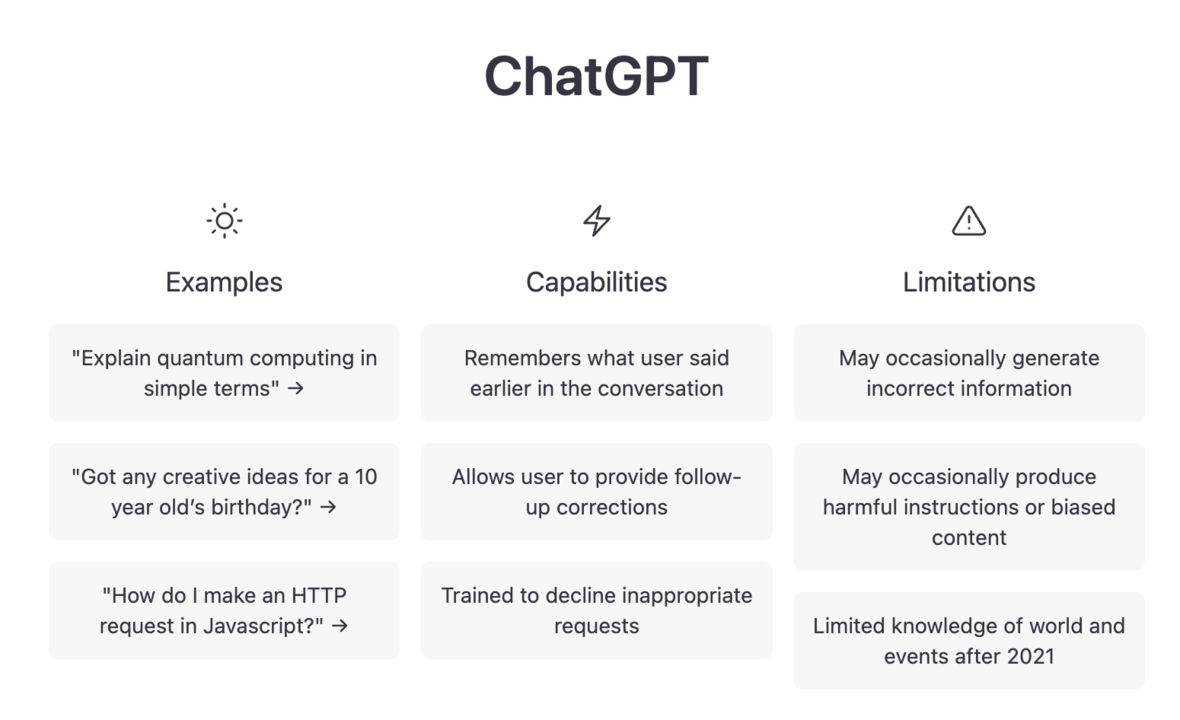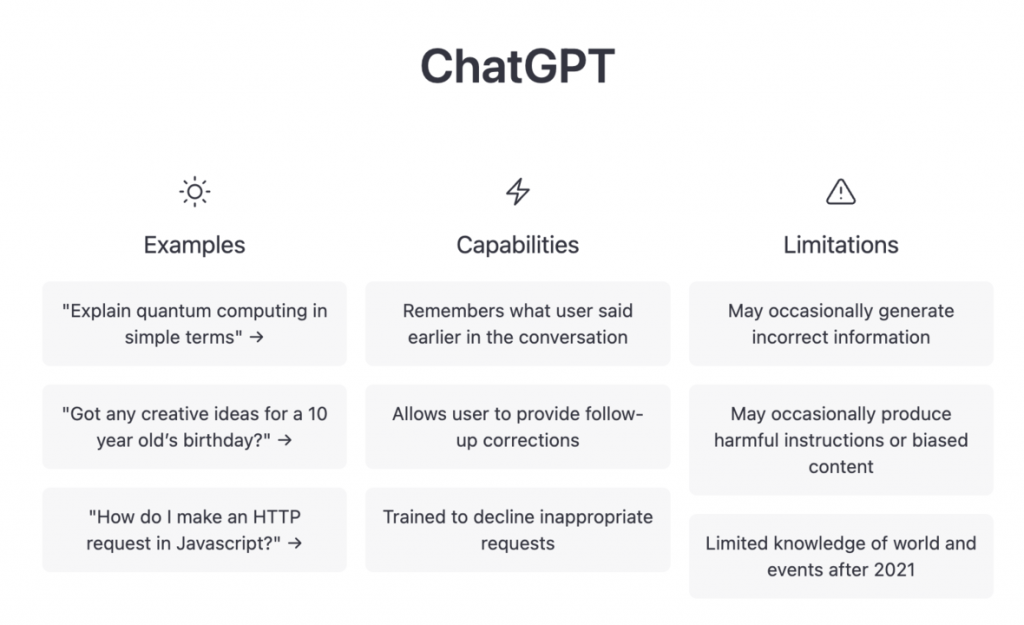 ChatGPT is a high-tech artificial intelligence model developed by OpenAI for natural language processing.
Thanks to the use of deep learning, ChatGPT is able to generate texts at a high level and maintain productive dialogue with users.
This model is one of the most advanced on the market and has a wide range of applications, from automatically answering frequently asked questions to creating product descriptions and recommendations for improvement. Moreover, ChatGPT is used in many fields such as SEO, media, and arbitration thanks to its high accuracy and effectiveness.
To start using ChatGPT, you need to register and create an Open AI account, which can easily be done using your email address or Google account. After authorization, you will gain access not only to ChatGPT, but also to other products of the Open AI company.
During registration, we used a Polish phone number and did not encounter any problems. Previously, Ukrainians were denied access to this server, but currently, registration with a Ukrainian phone number is possible.
There are also two tariffs available on this server: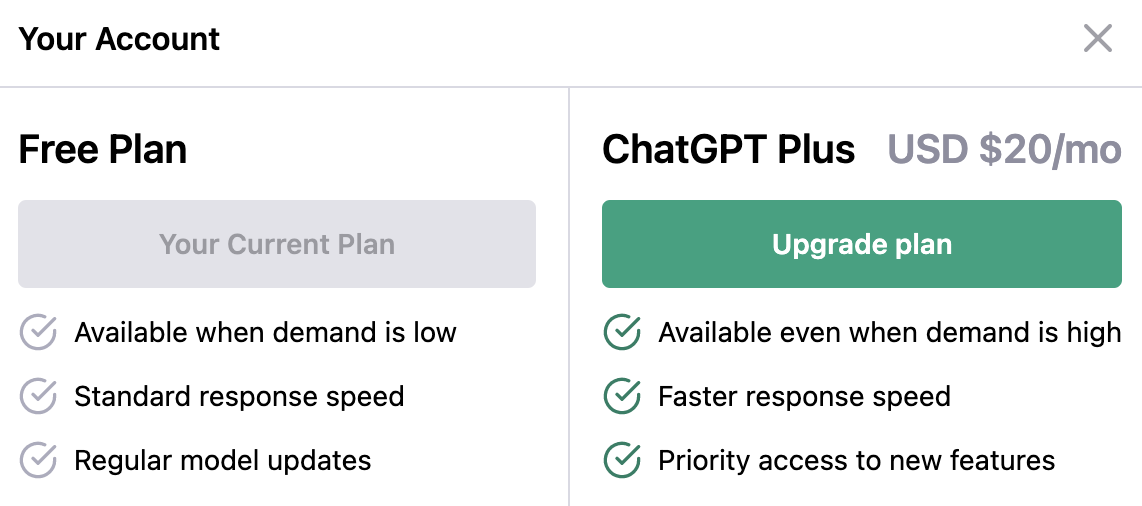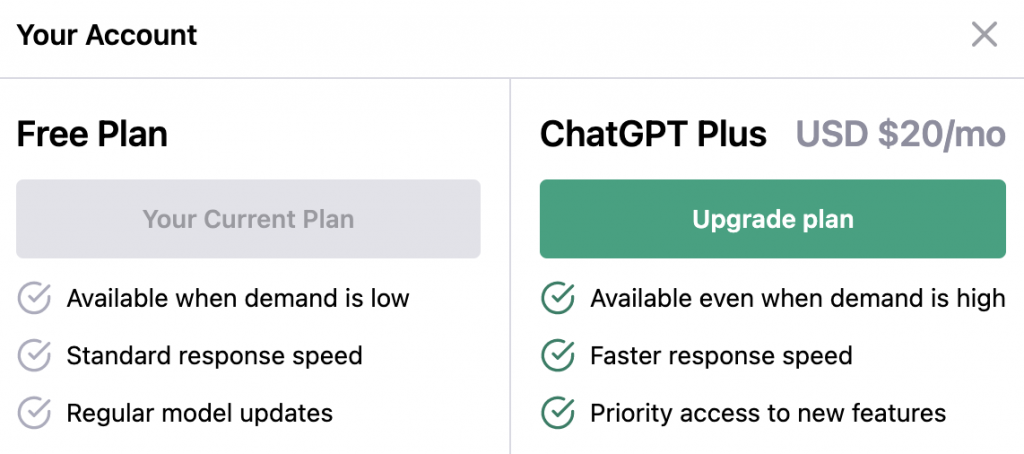 But for regular use, the Free plan is sufficient.
ChatGPT capabilities:
ChatGPT can create text, translate text into different languages, and do text rewriting;
ChatGPT can generate simple code, detect errors in existing code, and provide recommendations for fixing issues and solving problems;
ChatGPT can generate meta tags, headers, and create sales funnels.
In general, ChatGPT is a powerful tool that will be your best text assistant.
Taking third place in our top is LeadBrowser.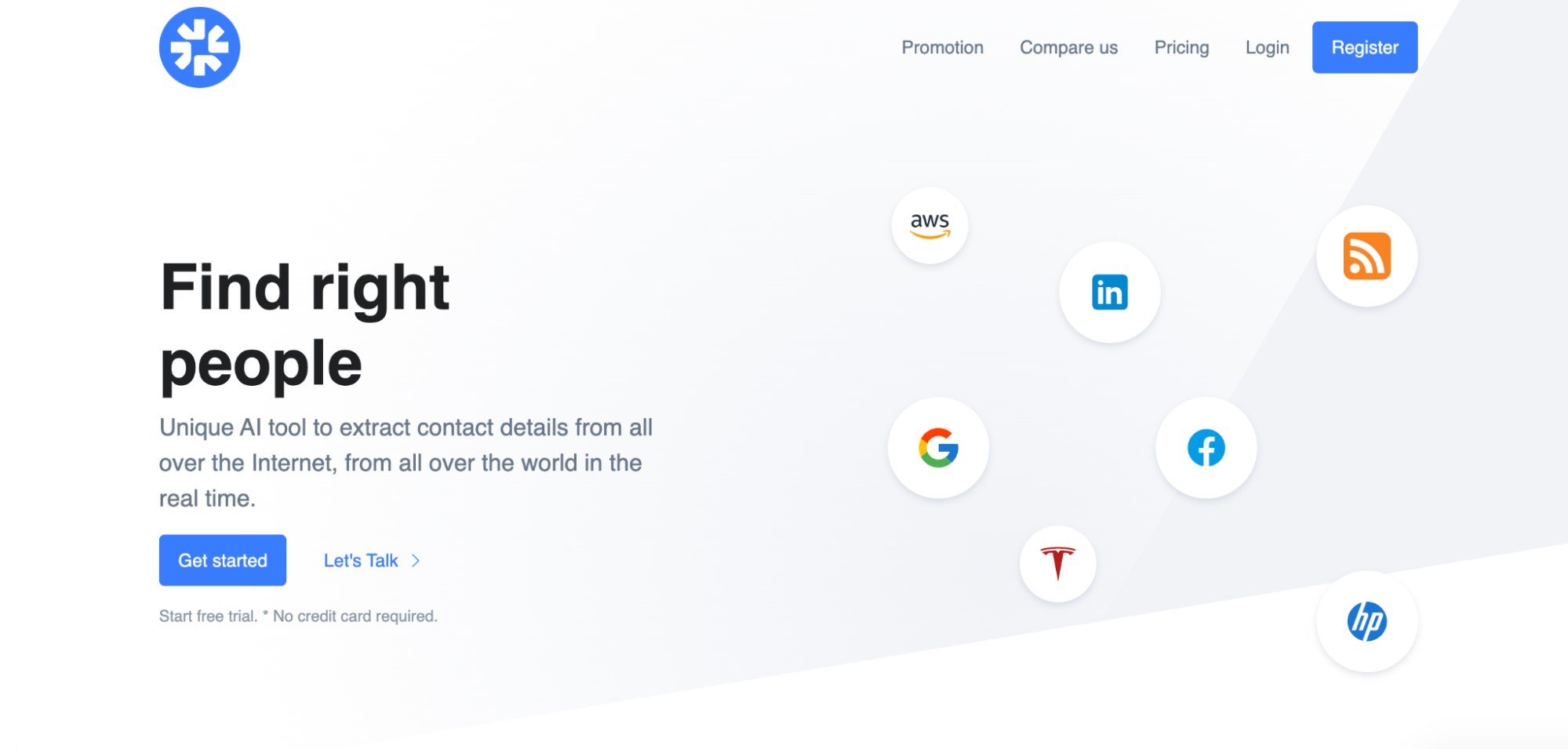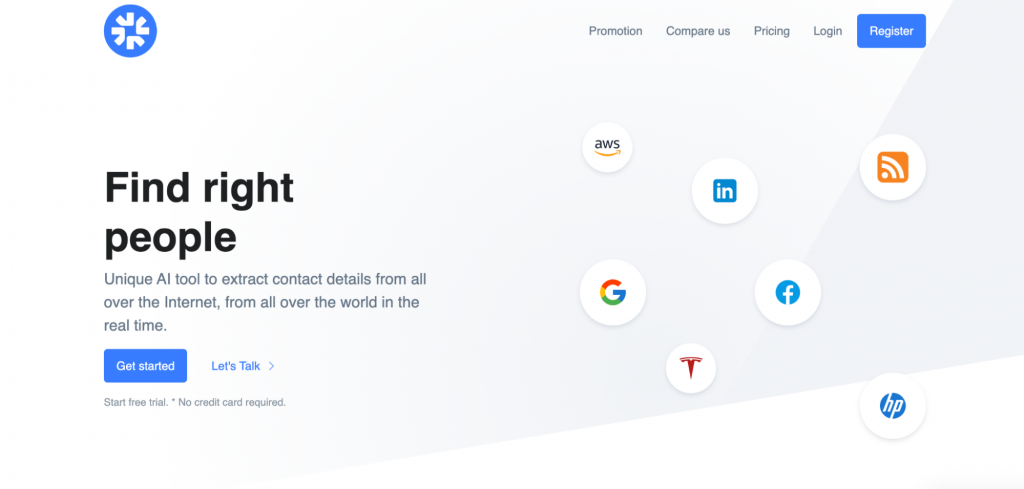 LeadBrowser is a free tool for creating a database of active users, which can be useful for affiliate marketers. The main advantage of this platform is the ability to manually configure user search, as well as algorithms that select only active users, allowing you to get the most relevant audience for your business.
LeadBrowser also provides the ability to search for users by GEO, which can be useful for those working in a specific region. Another advantage of the platform is integration with CRM systems, which makes it easier to manage the database and increases the efficiency of business management.
Lists of leads generated in LeadBrowser can be exported in CSV or XLSX format, which saves time and simplifies work with the database. In addition, the platform is free, making it more accessible and attractive for use by affiliate marketers.
At fourth place is Steve.ai.



Steve AI is a powerful tool for creating AI-driven animated videos. This platform can be useful for affiliate marketers in the following aspects:
Creating converting video creatives: Steve AI allows creating high-quality videos using simple text or voice messages.This can significantly simplify the work of affiliates and increase the conversion of their advertising campaigns.
Various video templates: Steve AI provides a set of templates for creating videos of different categories, such as marketing videos, advertising videos, videos for YouTube and social media.This helps affiliates create videos that are suitable for their target audience.
Various pricing plans: Steve AI provides several pricing plans that can satisfy different user needs. They can choose a plan based on their budget and the number of videos they need to create.
Integration with other platforms: Steve AI integrates with platforms such as Google, Facebook, and CRM systems. This can significantly simplify the process of creating and managing videos.
So, if you are an affiliate marketer, Steve AI can be a useful tool for creating high-quality videos that will help increase the conversion of your advertising campaigns. Choose the pricing plan that suits you best and start creating videos with Steve AI today.
And our top list ends with Fyle.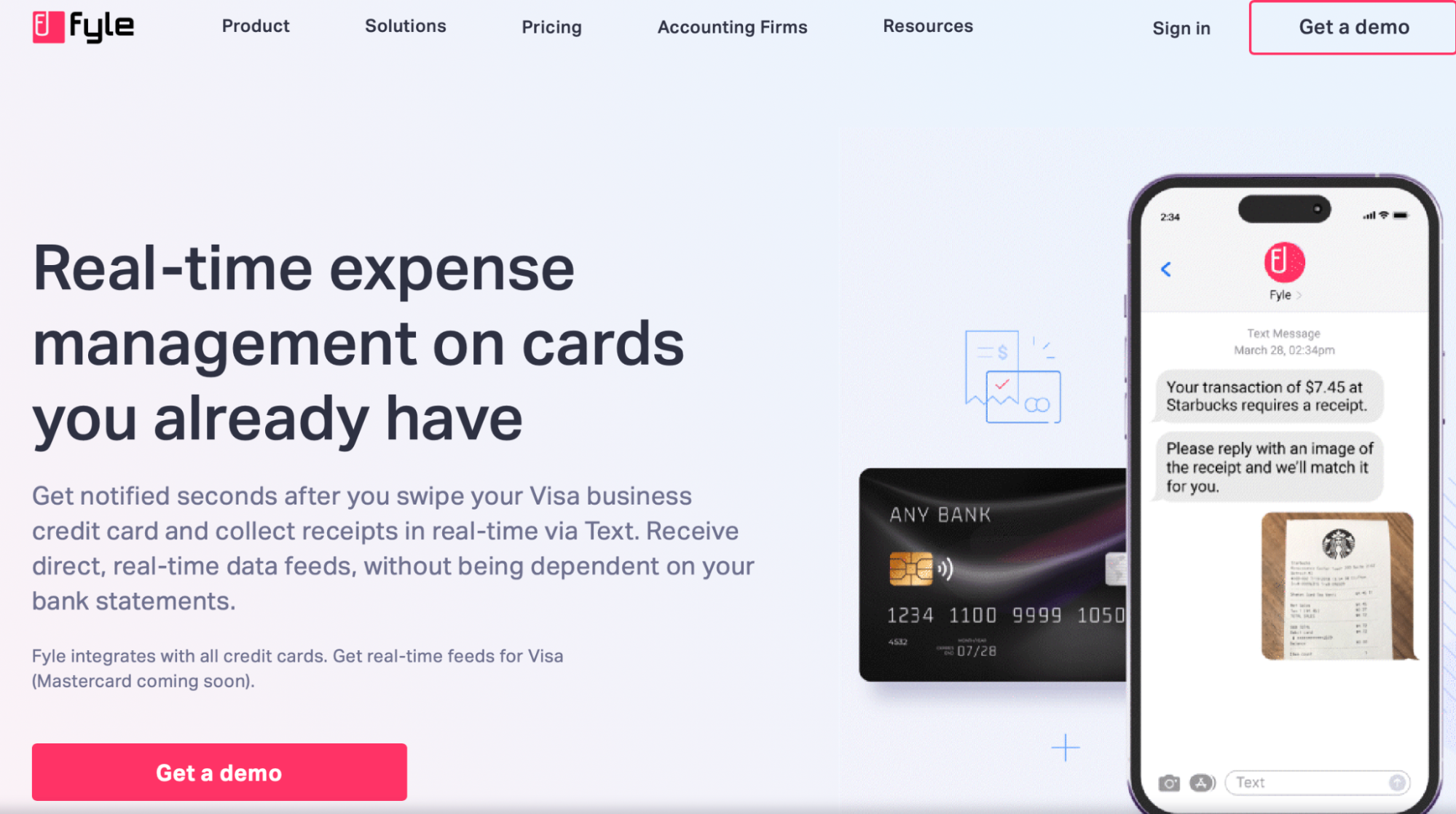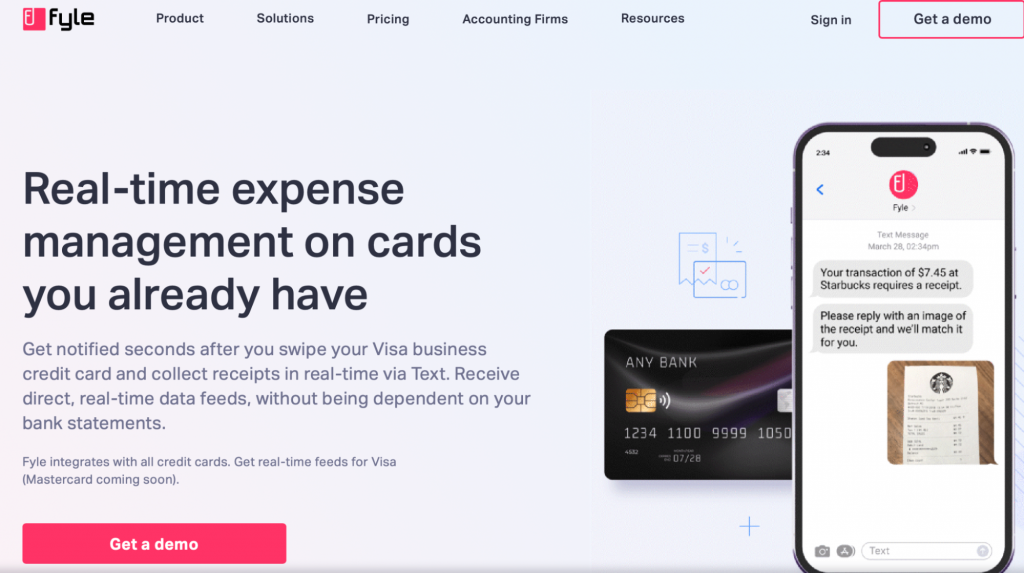 Fyle is an expense management software that allows collecting and analyzing data on VISA and MasterCard credit cards. This is a powerful tool that can be useful for affiliate marketers in the following aspects:
Tracking company expenses: Fyle allows setting up spending limits and tracking transactions in real-time, helping to control the budget and prevent excessive spending.
Detecting fraudulent transactions: Fyle uses a neural network to detect fraudulent transactions on credit cards, helping to prevent financial losses and protect the company from fraud.
Automating expense management: Fyle automatically collects receipts and sends transaction data in real-time, simplifying the expense management process and helping to avoid errors in accounting.
Different pricing plans: Fyle offers several pricing plans for small companies or large enterprises, allowing to choose the most suitable plan according to the company's budget.
Integration with other platforms: Fyle integrates with other platforms such as QuickBooks, Xero, and Slack, making expense management and financial information accounting processes easier.
These guys have two pricing plans: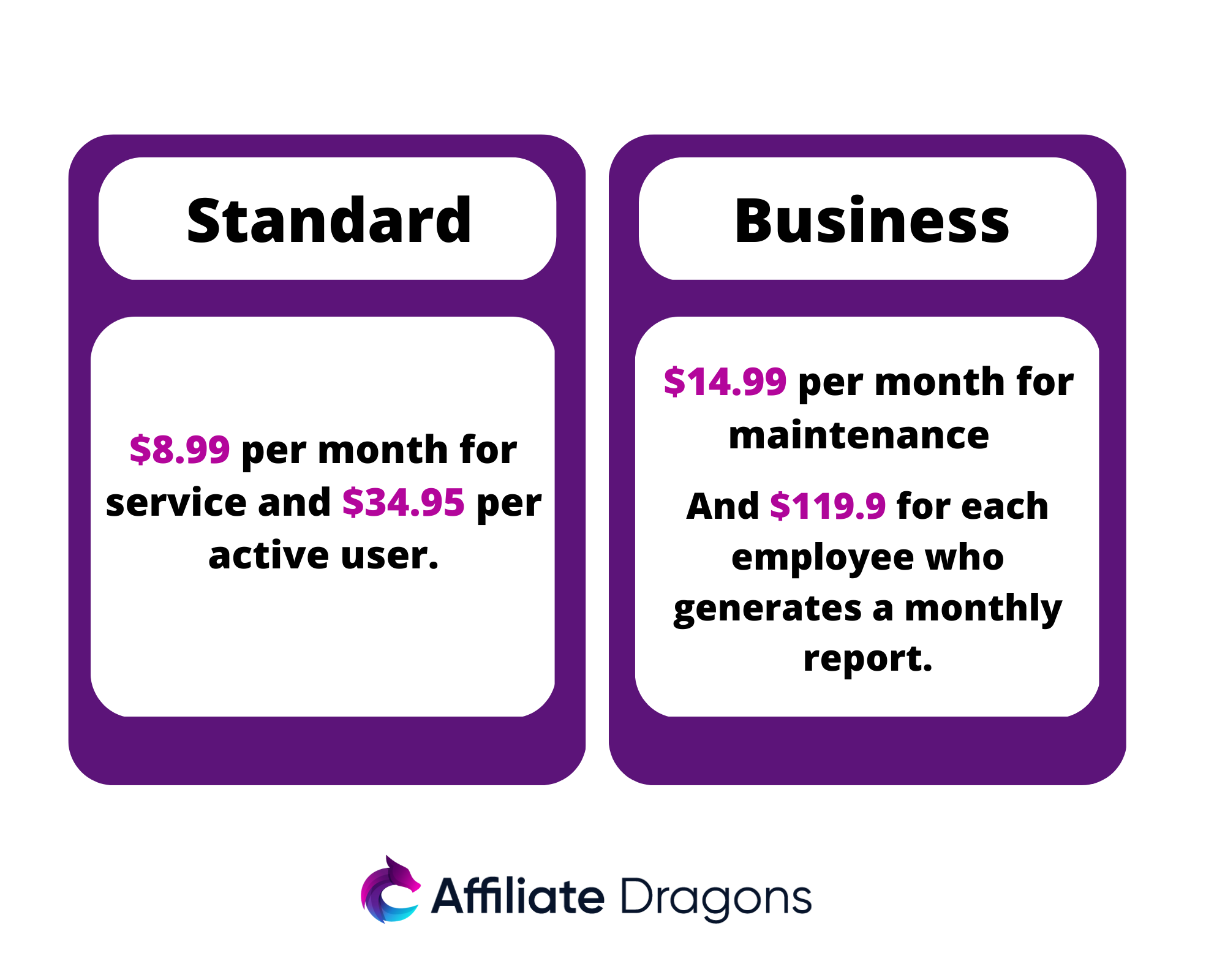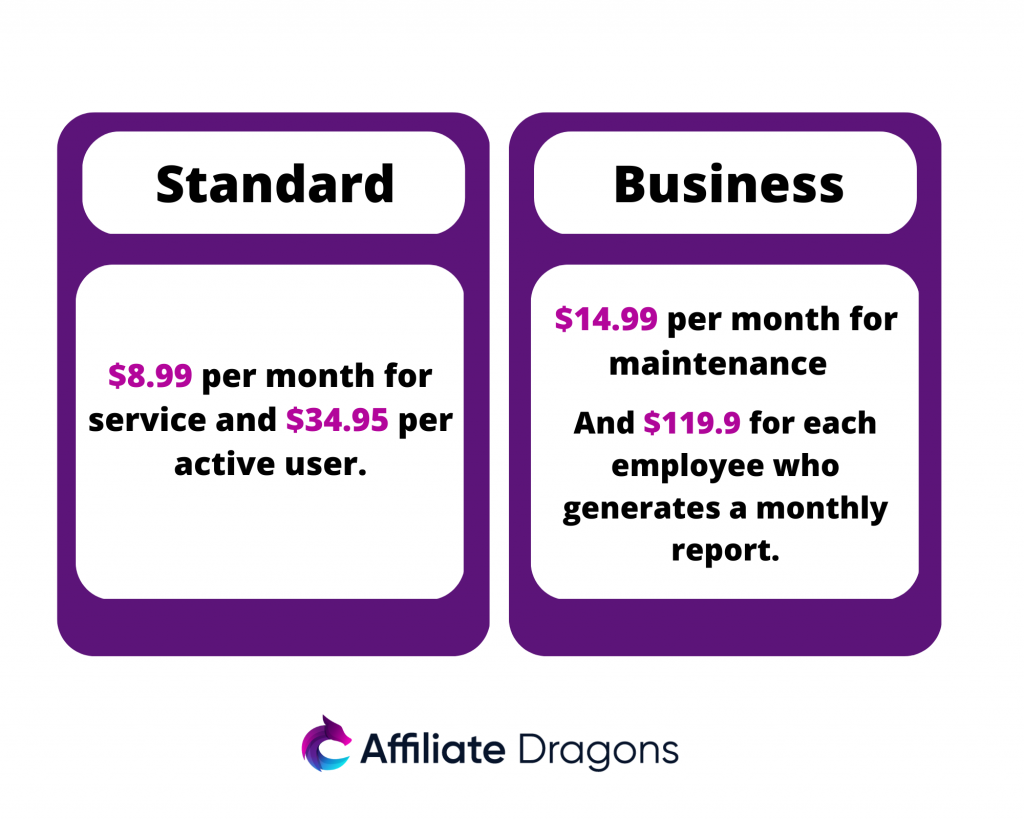 Conclusion:
In modern online marketing, neural networks and AI-based services are playing an increasingly important role in optimizing operations and improving campaign effectiveness. However, it should be noted that many of them are already providing their services on a paid model, which may limit accessibility for newcomers and small companies.
Nonetheless, attention should be paid to studying such services and neural networks to stay up to date with the latest trends and not fall behind competitors. In the future, many of them will likely be monetized, creating new opportunities for earning in the traffic affiliate marketing industry.
For affiliate audiences, it is recommended to pay attention to services and neural networks such as Smartly.ai, ChatGPT, Midjourney, Adext AI, Revealbot, Hugging Face, Fyle, and continue to track their development and new opportunities for use in their work.